Content is everywhere. It's overwhelming. Content for content's sake doesn't cut it anymore. On the other hand, content that is credible and well-researched yet persuasive and compelling remains an important way to connect with clients and customers – in fact, it may be more important than ever.
I work with companies in and around the life sciences sector to tell stories and share insights based on data and hard facts. That will pass the scrutiny of the most exacting scientific or financial readership, but that is still crisp, concise and easy to process.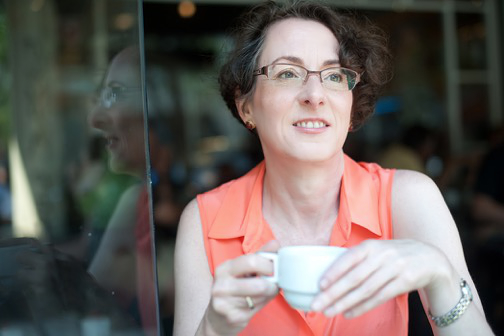 Cassie Arnold, Founder
I started my career as a speechwriter and eventually worked in senior marketing roles at two of the world's biggest financial firms. So, I know how to capture an audience, and I know you've got to back up what you say with facts.
For more than a dozen years I've been consulting with early-stage life sciences companies and the bankers, lawyers, investors and accountants who make up the life sciences business ecosystem. I help craft stories for everyone from patients to investors. I also work with them to anticipate what's coming next and shift their messaging accordingly.
Additionally, I co-publish quarterly Pivot Reports with Big4Bio which examine emerging issues impacting the life sciences sector, and I edit the Big4Bio Year-in-Review reports.
Blogs
200 – 800 word articles posted on client site or via a social media platform such as LinkedIn establishing a client's expertise.
Reports, Surveys and Whitepapers
10 – 30 page documents, based on original research that explore significant issues facing the client's customers and position them as thought leaders.
By-lined Articles
Ghostwritten articles of 800 to 1,250 words for clients to submit to media to run under their by-line.
Social Media Campaigns
Short posts to social media sites such as Twitter, LinkedIn, Facebook, etc. on current news that position client as a thought leader.
Email Marketing Campaigns
A program of email blasts that drive participation in a client program or create awareness
Media Releases
1 to 2 page releases on client news and supporting material for media briefings or background.
Websites
Web presences that that tell the story of a client's business, people and value proposition.
Presentations
Preparation of talking points, slides and sample Q&A to support client participation in industry events
Messaging/Branding Strategy
Identify key messages to establish or reinforce a client's brand that are then incorporated into all communications.
First Republic Bank
A full-service bank offering a personalized customer experience to business and personal customers.
An intellectual property law firm that represents early stage companies, the entrepreneurs who found them and the investors who fund them.
A speciality finance firm that provides senior debt to life sciences companies and healthcare services companies worldwide.
MedDev
A leading global innovator in the supportive eye care device market.
Fenwick & West
Provider of comprehensive legal services to ground-breaking technology and life sciences companies – at every stage of their life cycle – and the investors that partner with them.
Kauffman Labs
An incubator program organized by the Kauffman Foundation, one of the largest private foundations in the United States focused on education and entrepreneurship.
Big4Bio
Provides complete coverage of developments in the life sciences industry's "Big 4" hubs with daily newsletters and websites for each region.
binx Health
Developer of rapid, accurate and convenient diagnostics for infectious diseases including COVID-19.